If you have been following my makeup artist journey on Instagram and facebook, then you know that I am always on the hunt for innovative beauty and kit products, things that will make my life easier as a makeup artist. Maybe it's because I travel quite a bit to Vegas and LA for makeup gigs, or maybe it's because I'm a mobile makeup artist covering all of the Bay Area, either way I am constantly trying to optimize my kit. Constantly. So when I learned that Muse Beauty was creating a new makeup kit bag, one that was travel friendly but could house all my makeup kit essentials, I had to check it out!
Thankfully, Muse Beauty knows my love of trying new things and gifted me the new esum Pro Makeup Kit Bag (THANK YOU!) so I've been having some fun testing it out on weddings and beauty appointments over the last couple of weeks. And I have to say that I am really enjoying the freedom that comes along with carrying such a lightweight bag! More than I thought I would! Gone are the days of lugging big bags up stairs or clients becoming overwhelmed from all my stuff! The esum Pro Makeup Kit Bag has definitely changed my game, in a positive way! My back thanks me, my clients feel more at ease, so I feel like it's a win-win situation. Enough about me though, let me tell you more about this bag …
What I love about the esum Pro Makeup Kit Bag:
Even when filled to the brim, this bag is SUPER LIGHTWEIGHT.

Unlike other makeup bags made of canvas, this one is constructed of a vinyl-like material which makes it EASY TO CLEAN.

The zippered pouches inside can be taken out or rearranged to the hearts desire.

Many different types of palettes from Viseart to MAC to Z Palettes can fit in the zippered pouches (see images below).

The straps inside can hold a brush roll or airbrush compressor securely.

If you like using makeup brush cylinders, this bag has a space for that too.

Can be slipped over the handle of luggage, which is AWESOME FOR TRAVELING ARTISTS.

Because of the size, it really does force me to create an EDITED KIT which keeps me from bringing everything ... including the kitchen sink!

When traveling, I no longer have to worry about lost or destroyed makeup because I can take the bag on the plane - keeping an eye on it at all times! My kit is my baby.

Canvas from other makeup bags used to ball up some materials of clothing but the vinyl-like material of this bag works well with clothing, my sweaters and leggings thank me.

This bag is SMALL BUT MIGHTY. I was able to fit everything I needed for appointments (see images below) and not once did I spend extra time digging around in the kit - everything was at my fingertips!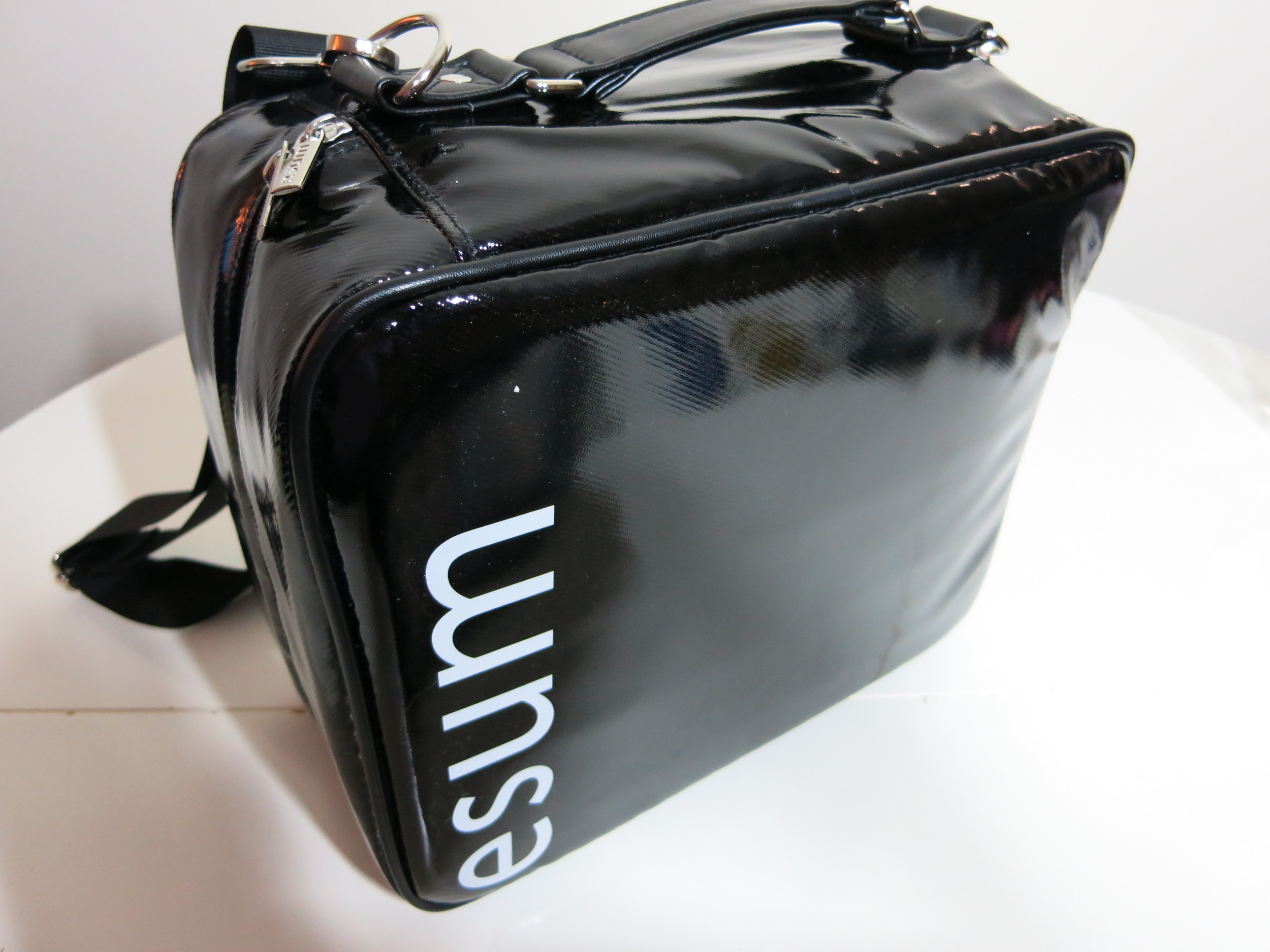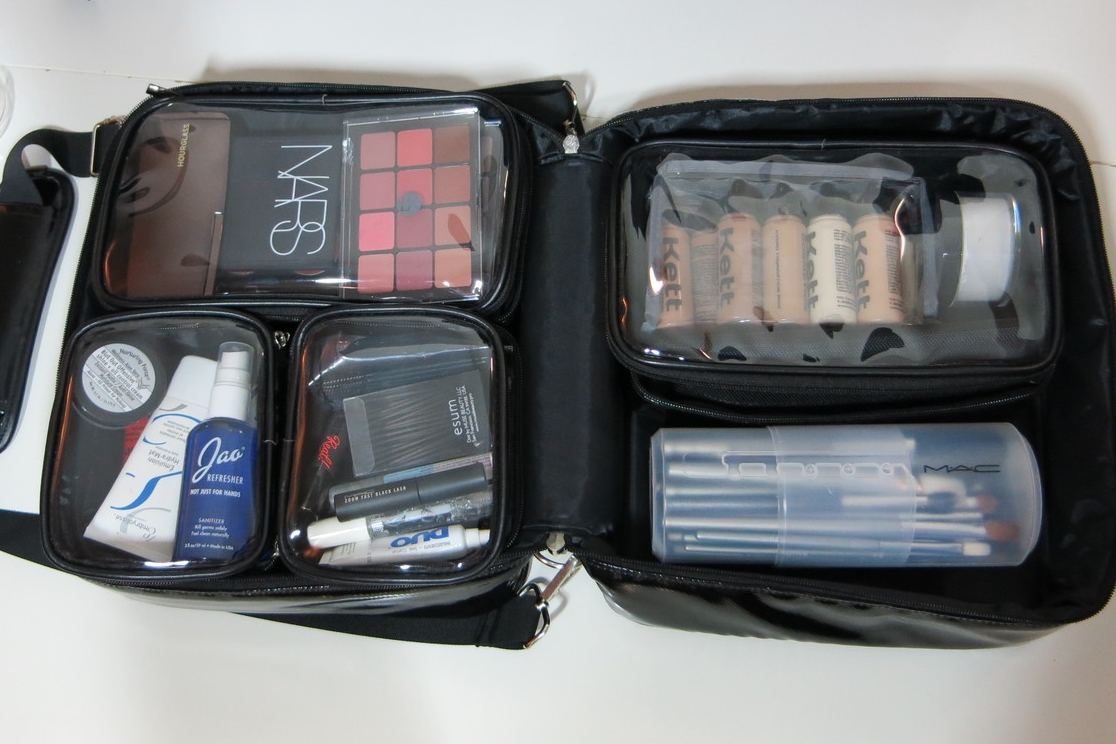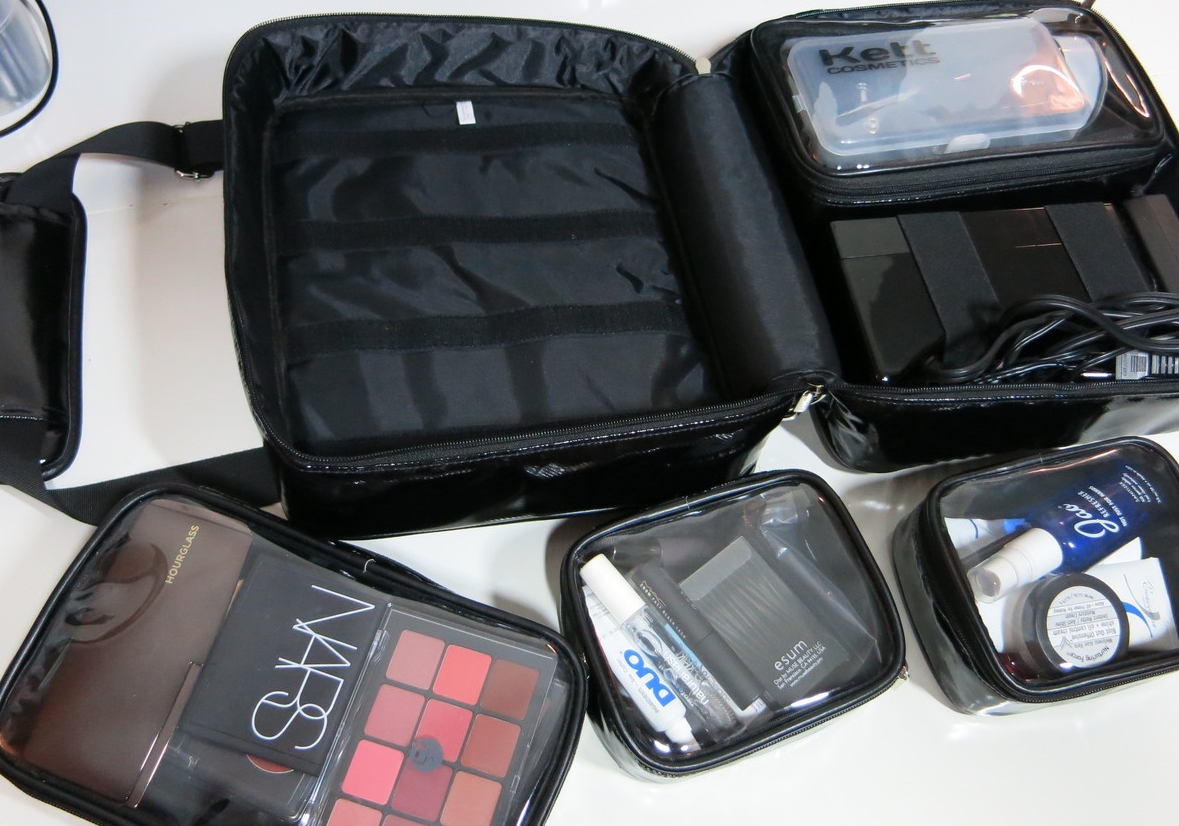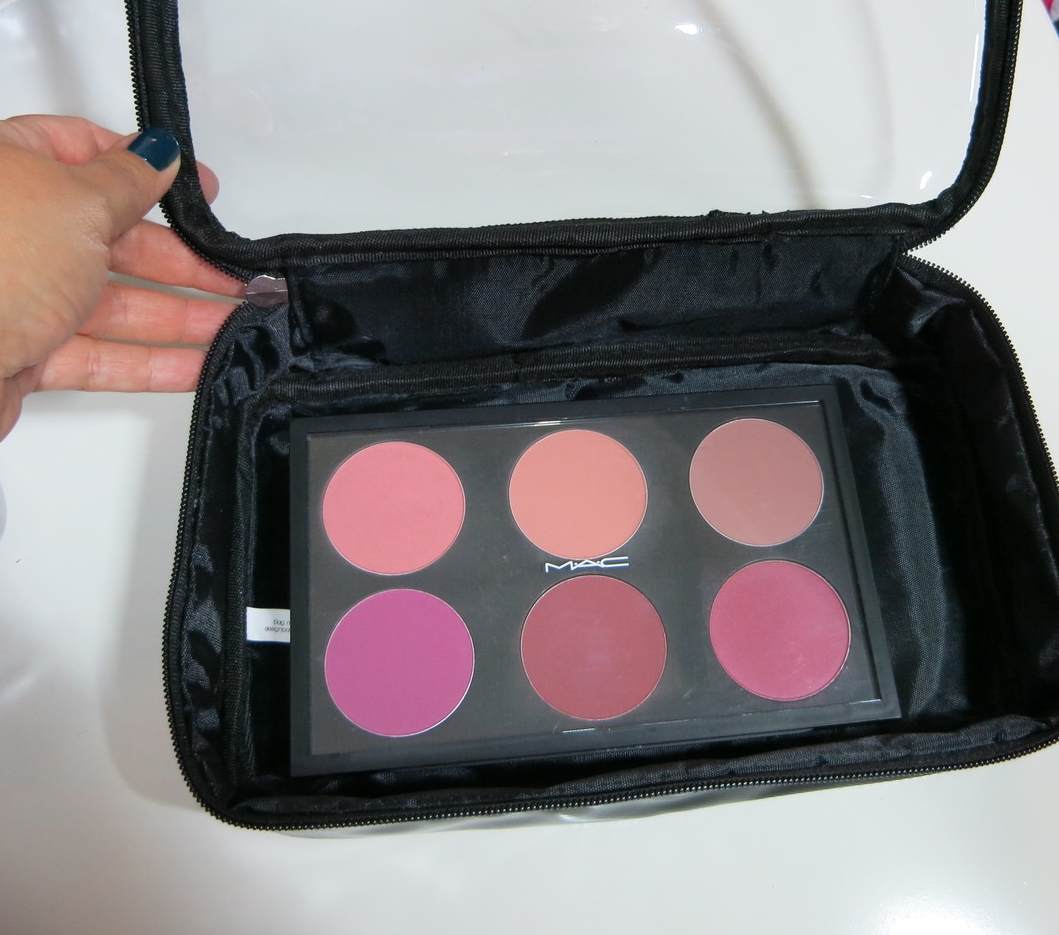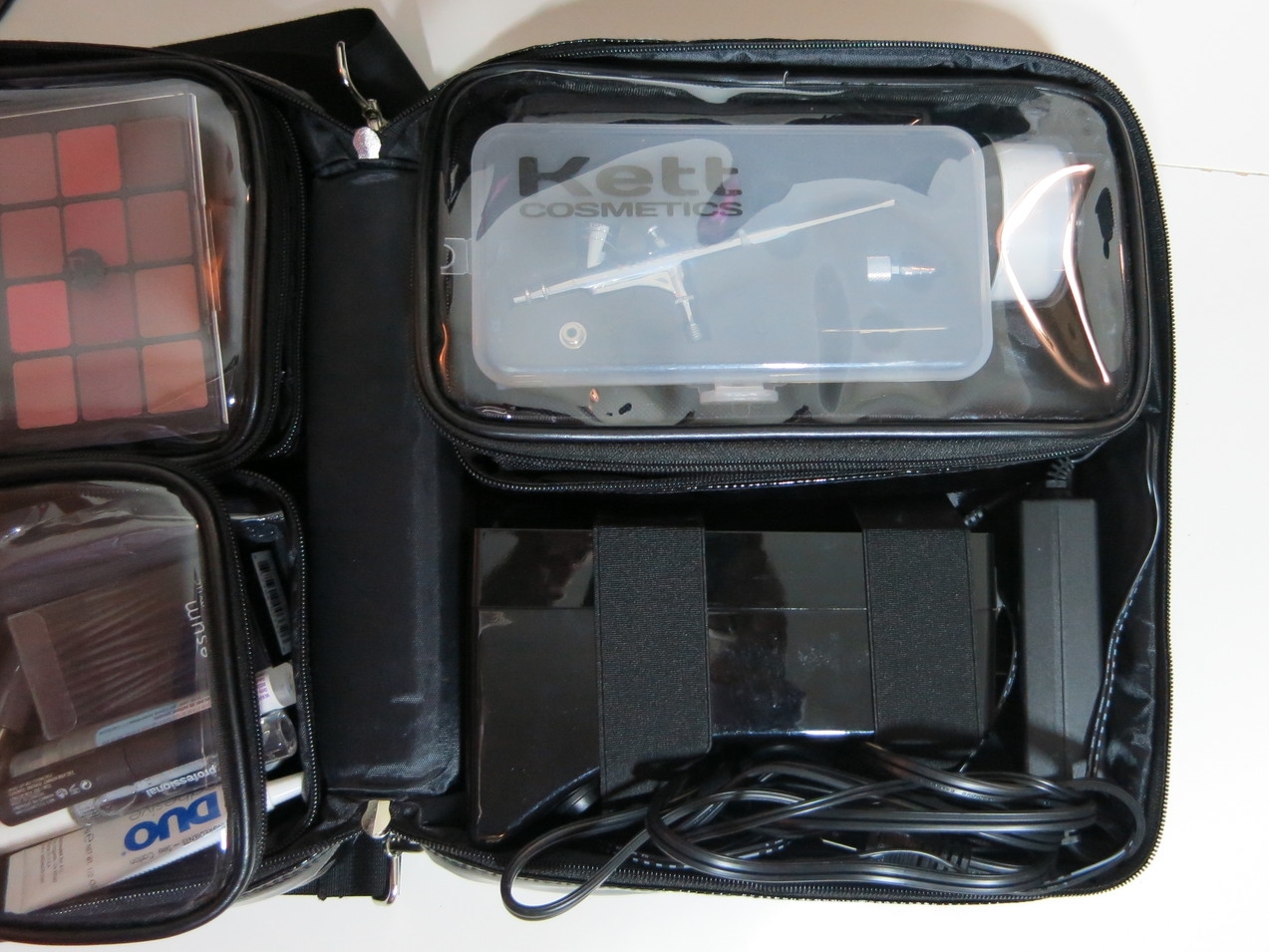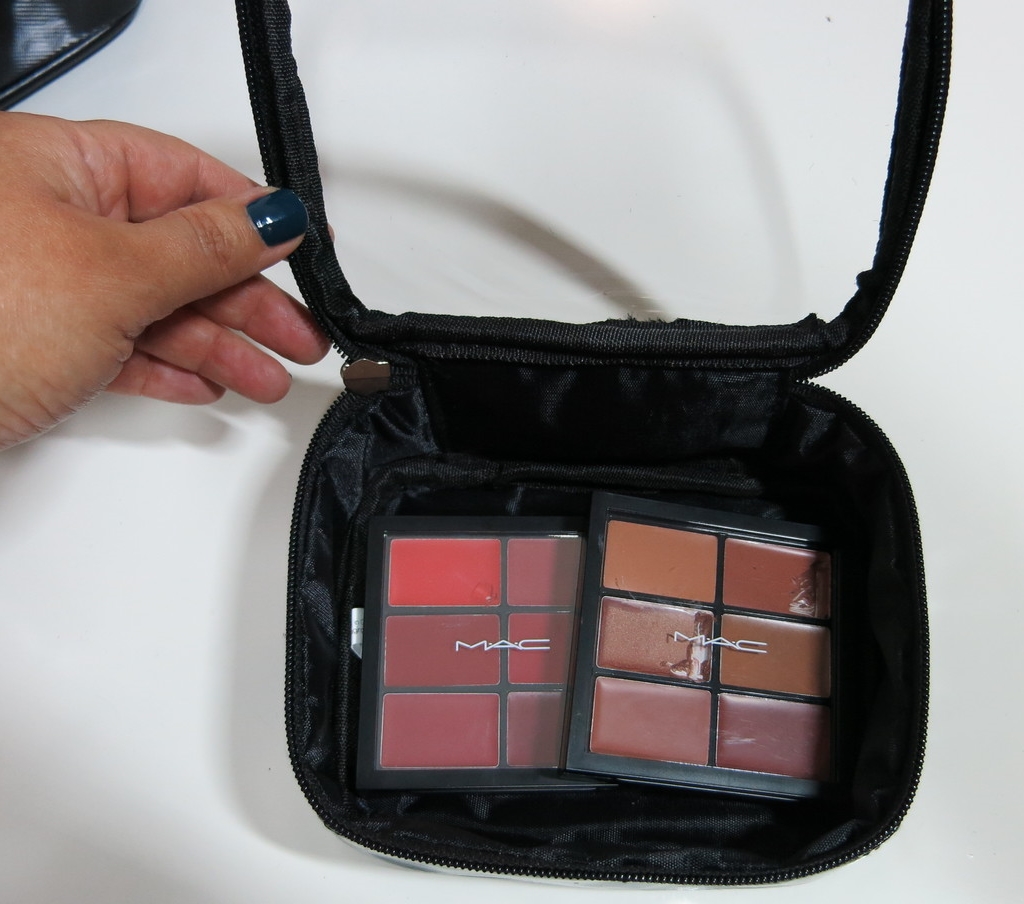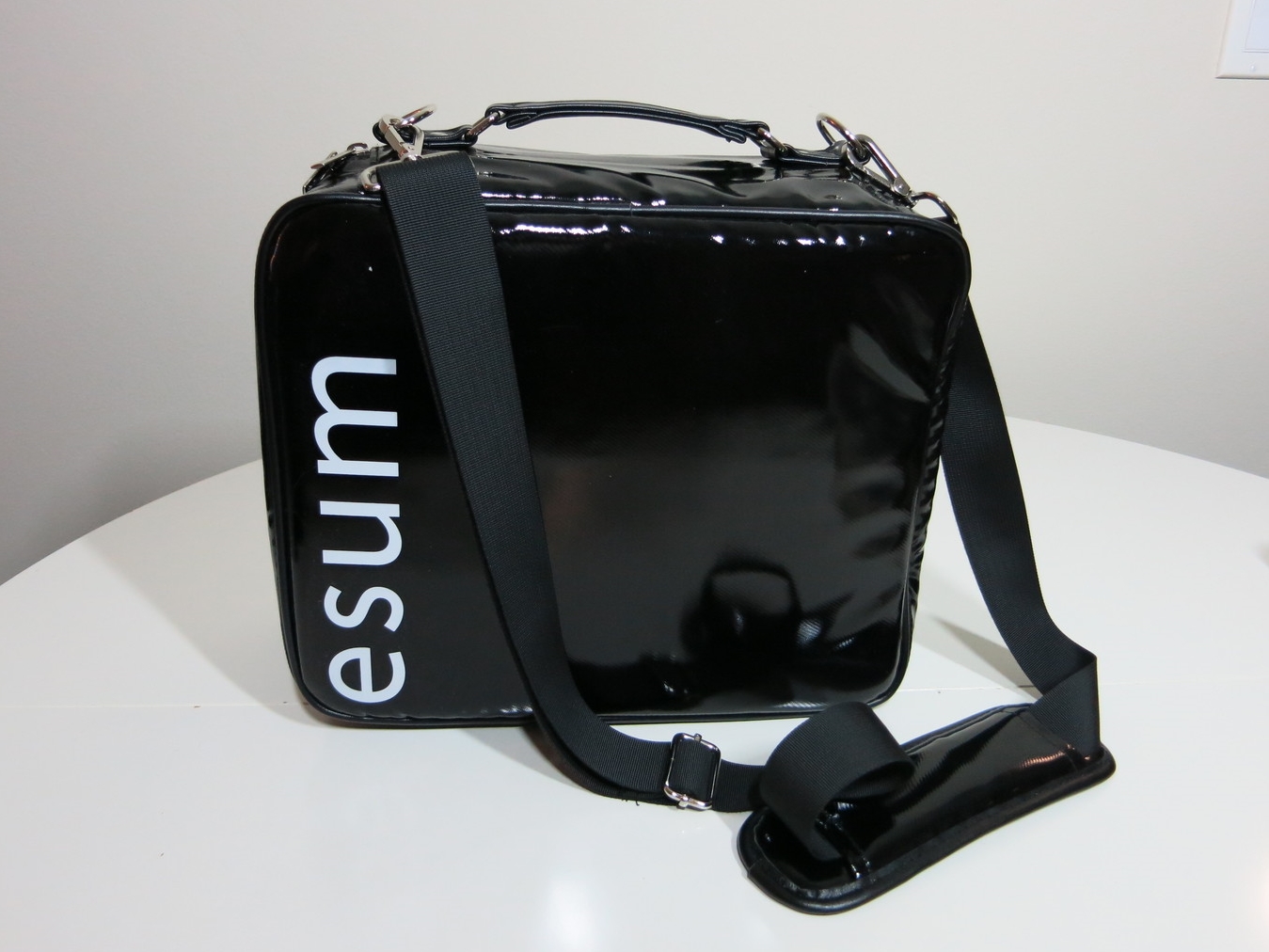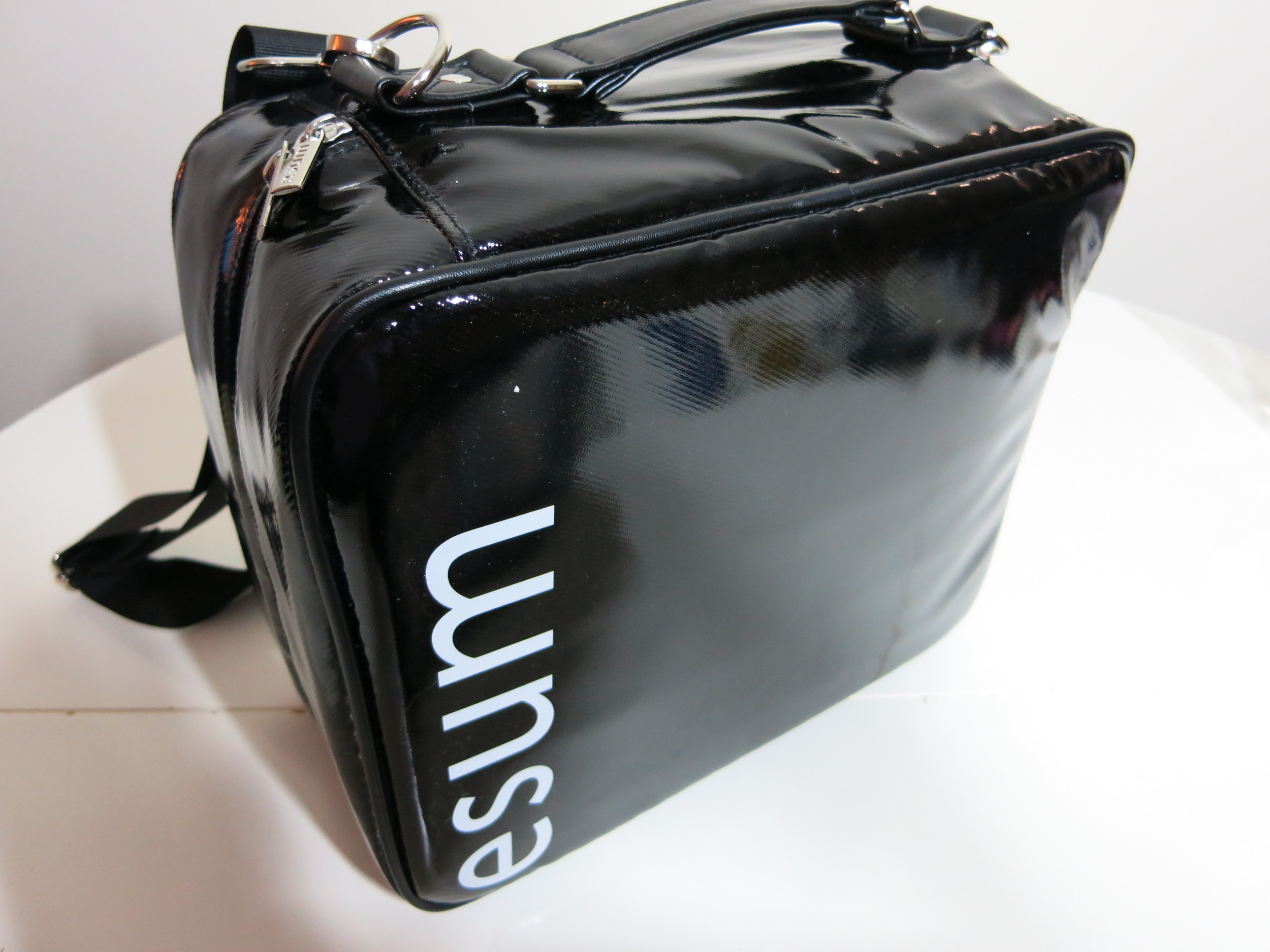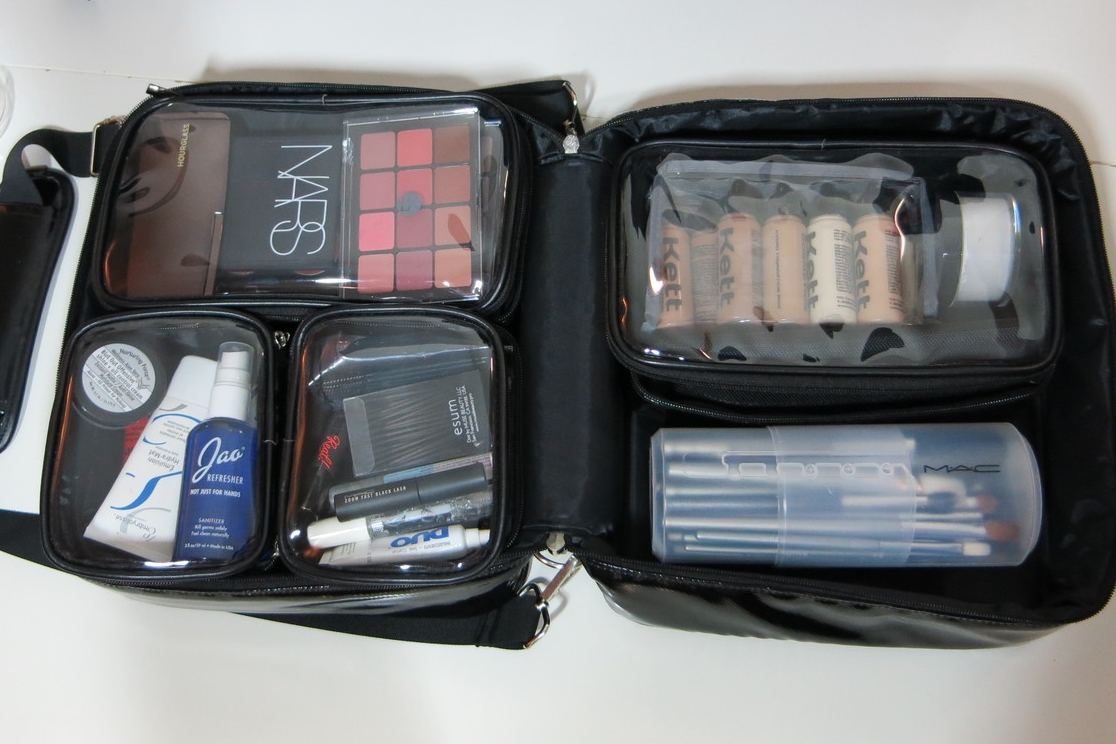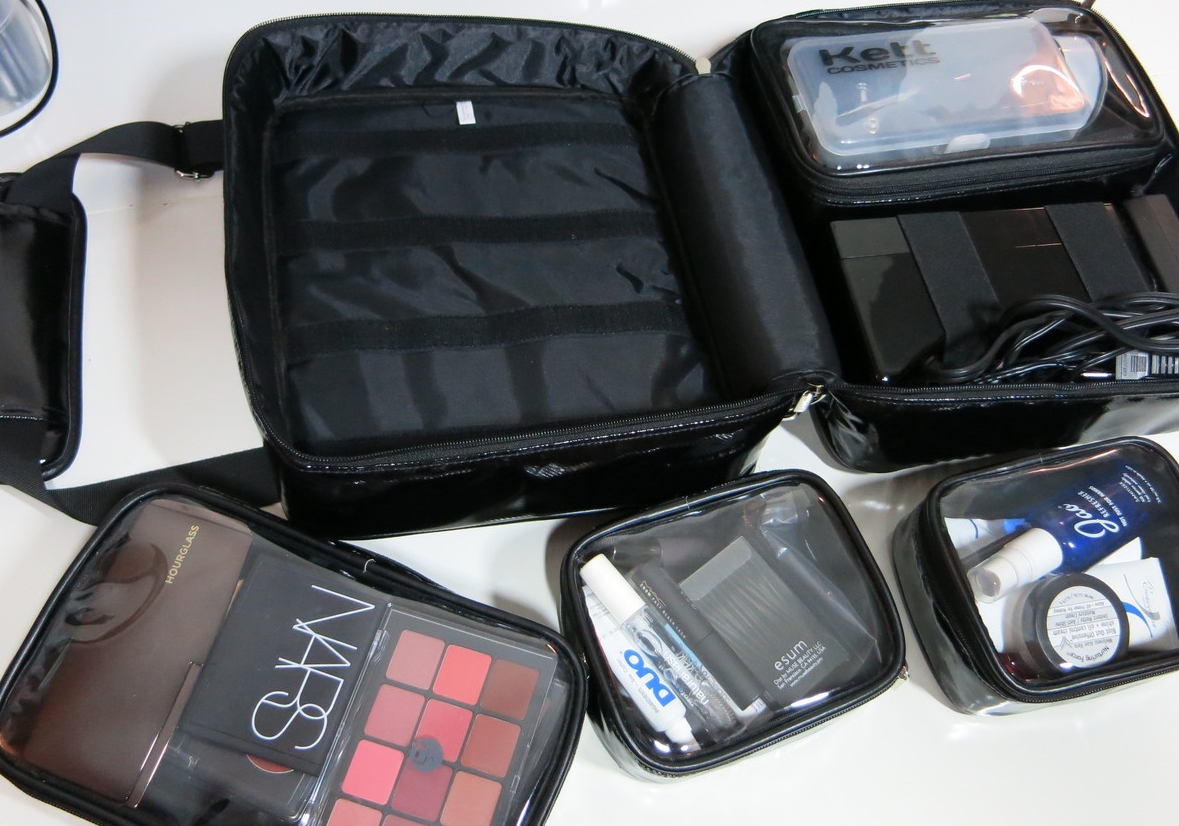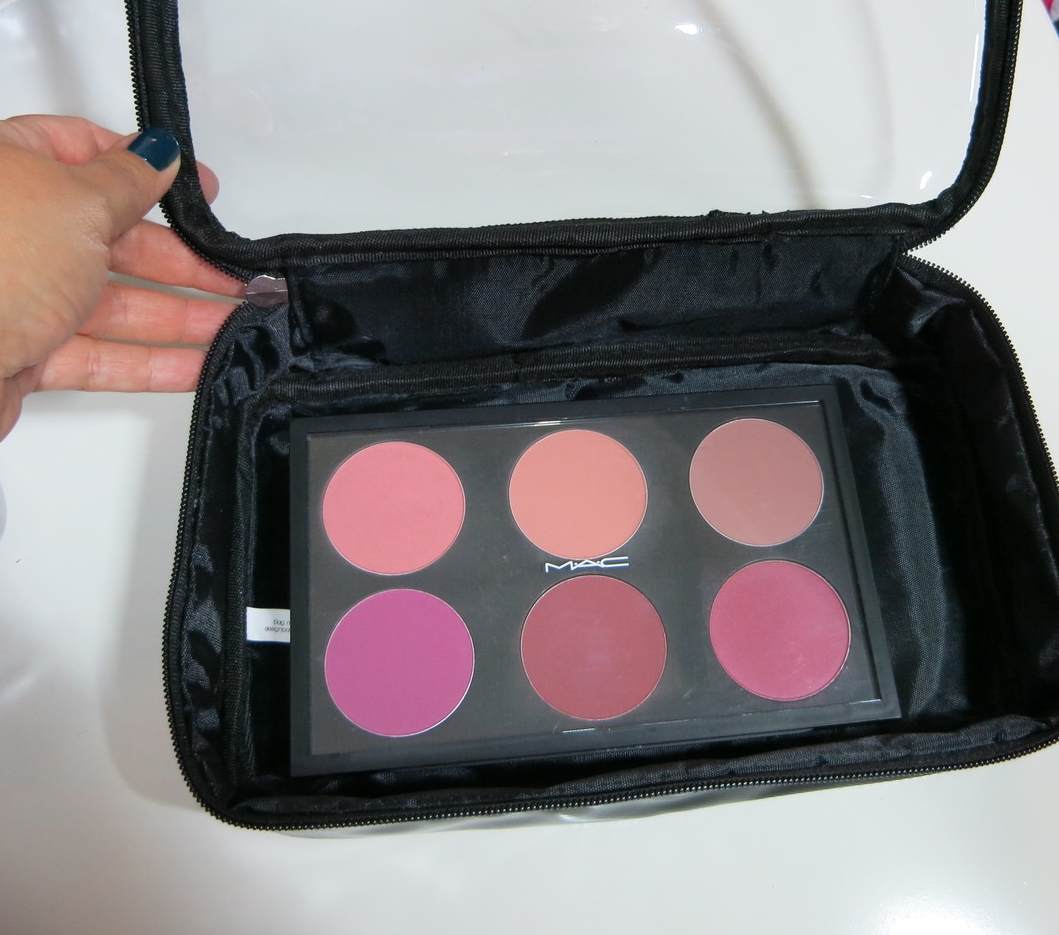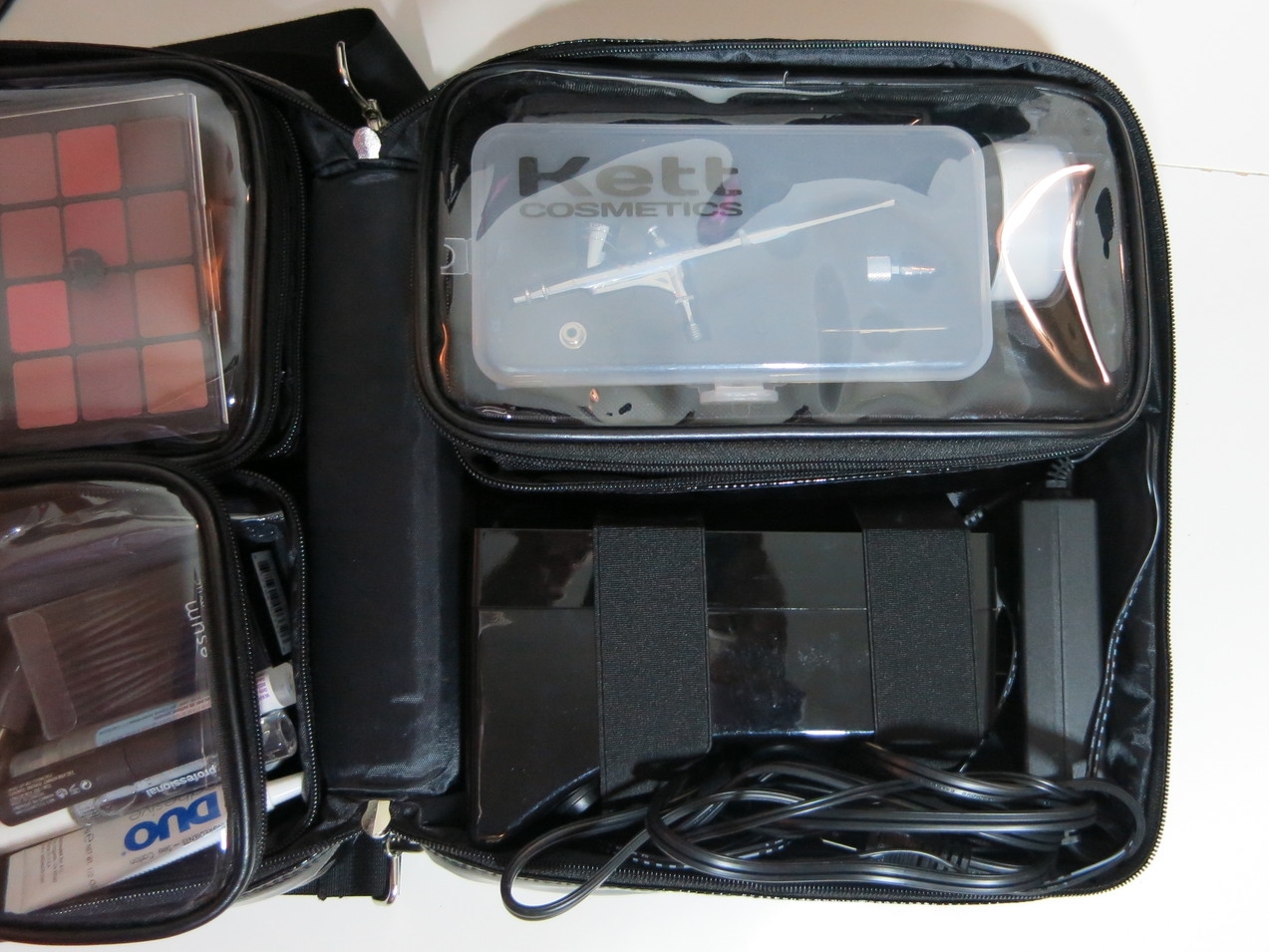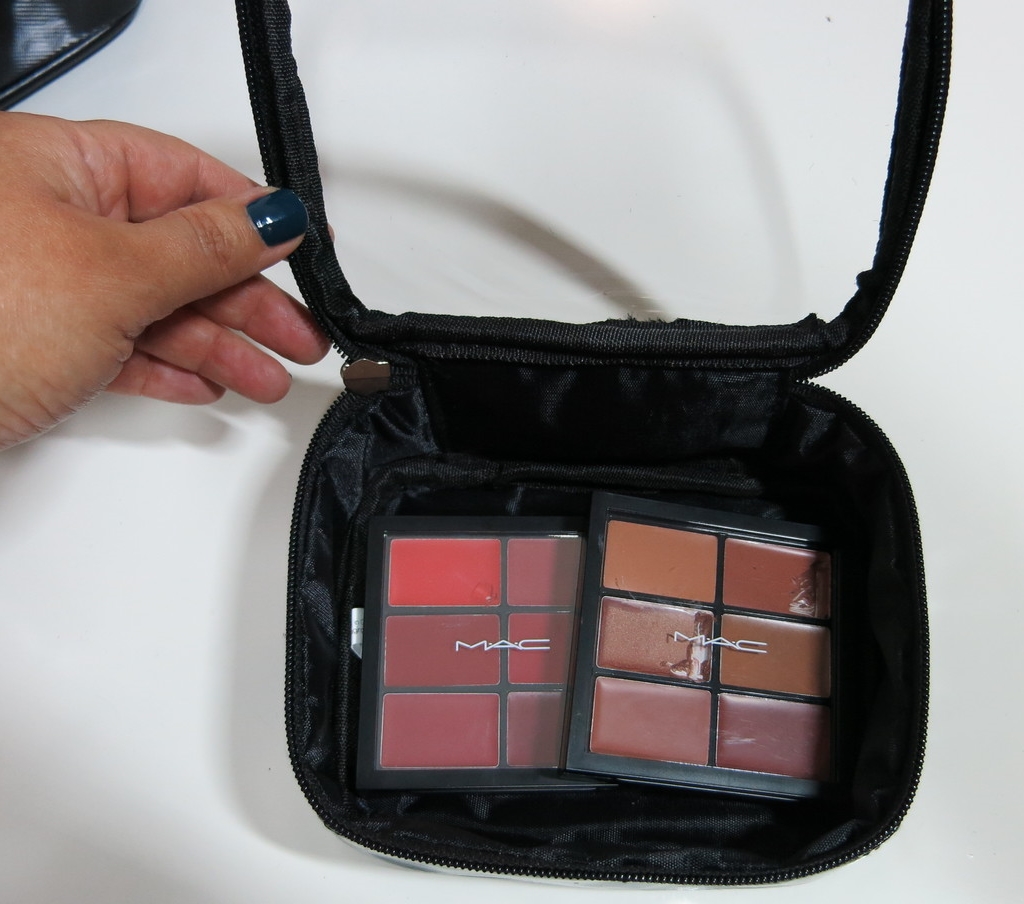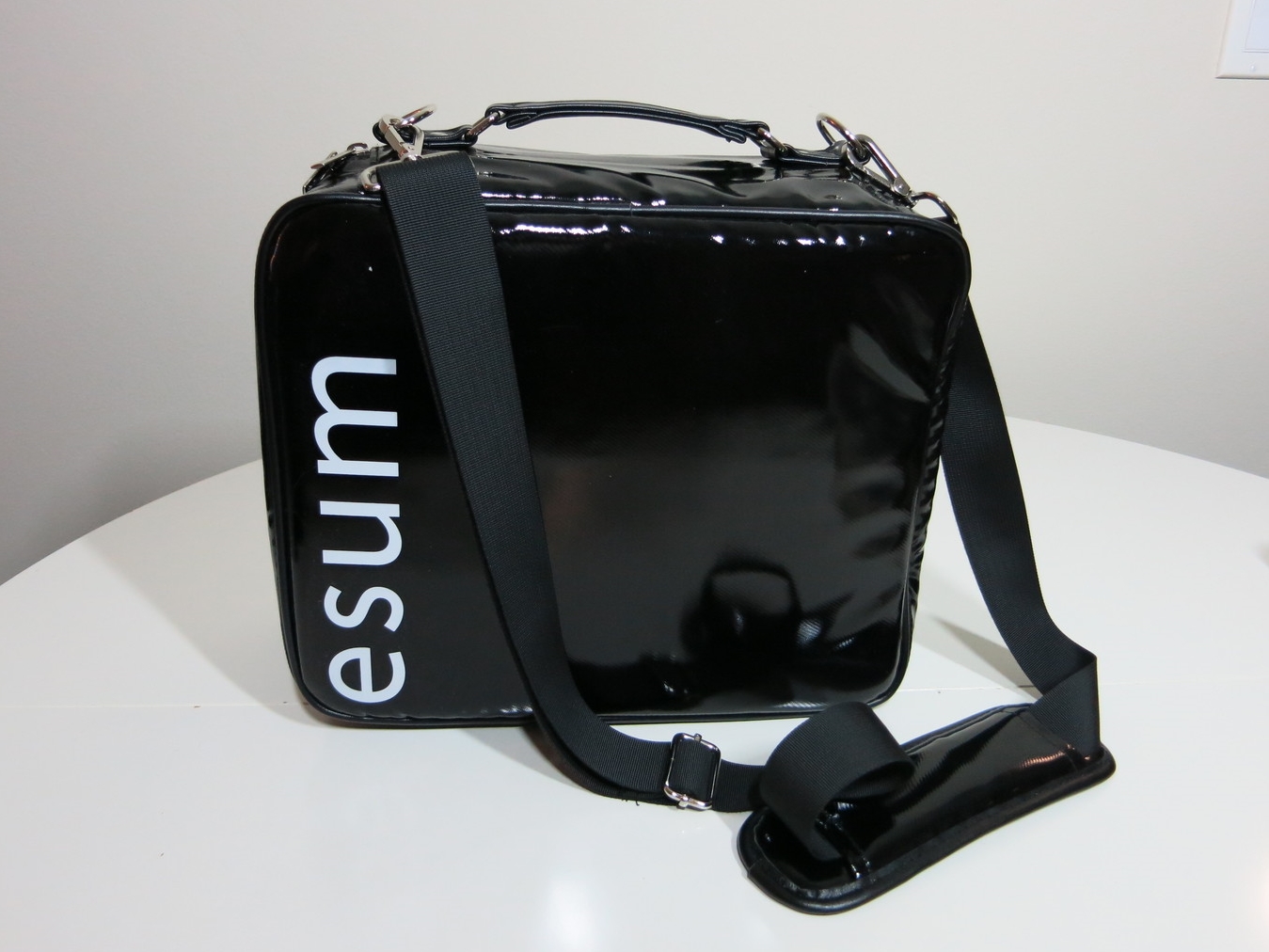 Small note:
The esum Pro Makeup Kit Bag zips a little differently than some makeup bags. The zipper starts at the top of the handle/strap area, loops around the bottom and then back to the top (there are two zippers, so it makes it easy to zip either way). Make sure to zip all the way around and back to the top, so you don't accidentally lose anything - that's not in a pouch - out the bottom (I almost did that once when I was in a rush – whoopsie!). But this unique zipper design keeps all the handles/straps out of sight (when kit is open) to make it look clean and professional. A beautiful presentation!
Measurements: (they are on Muse Beauty as well)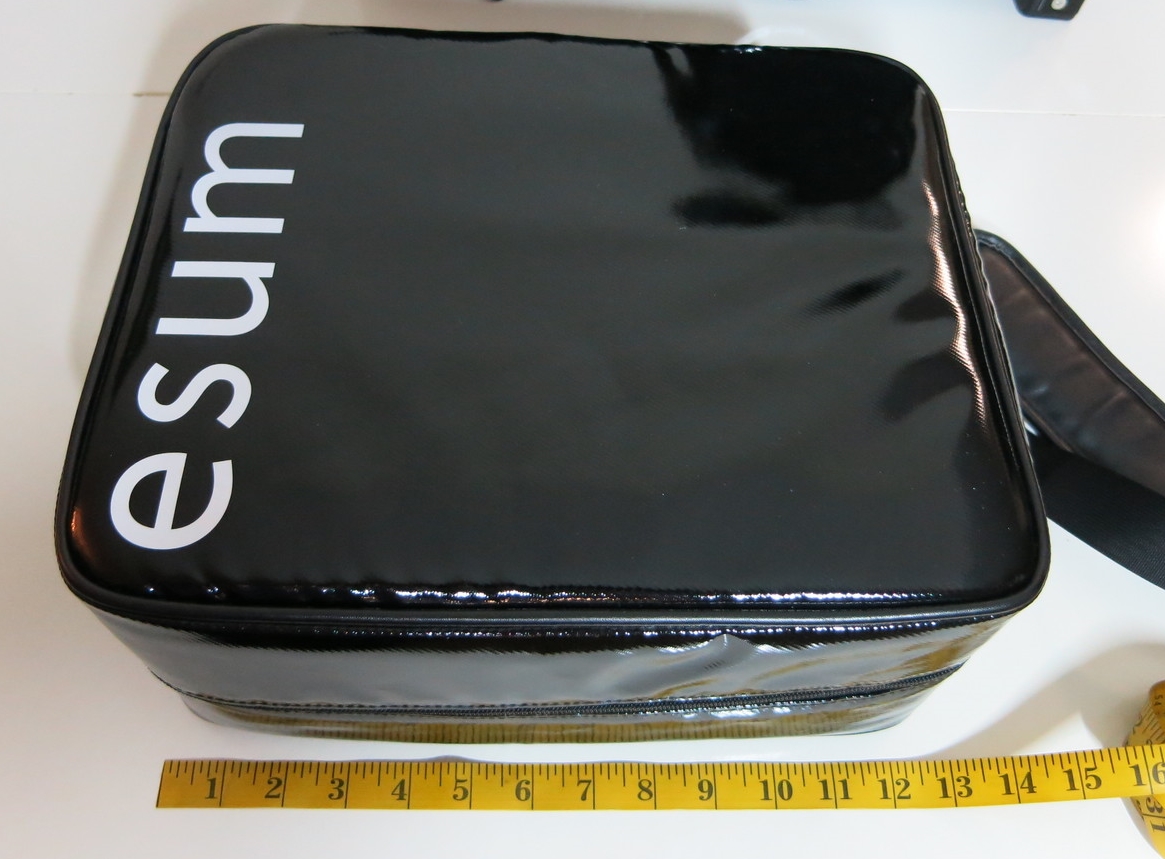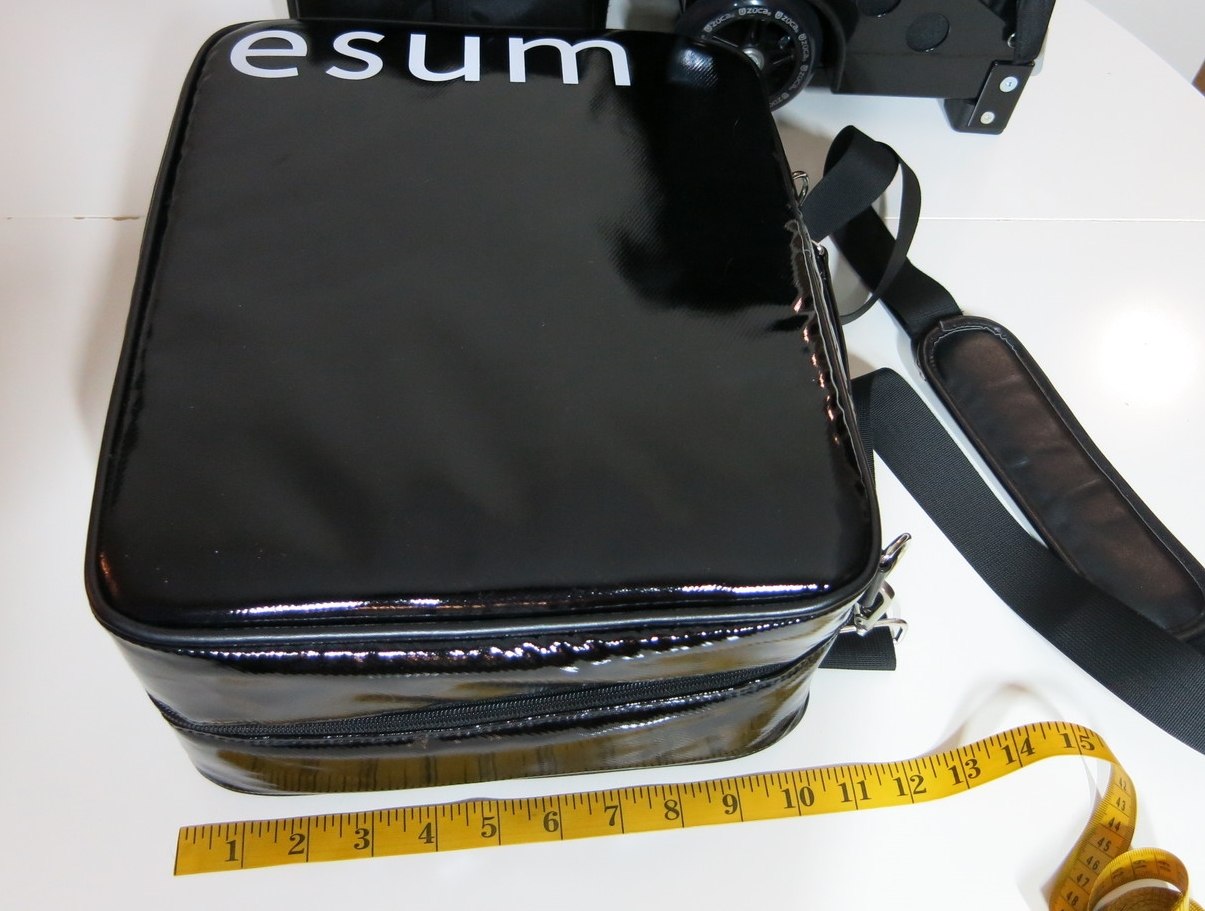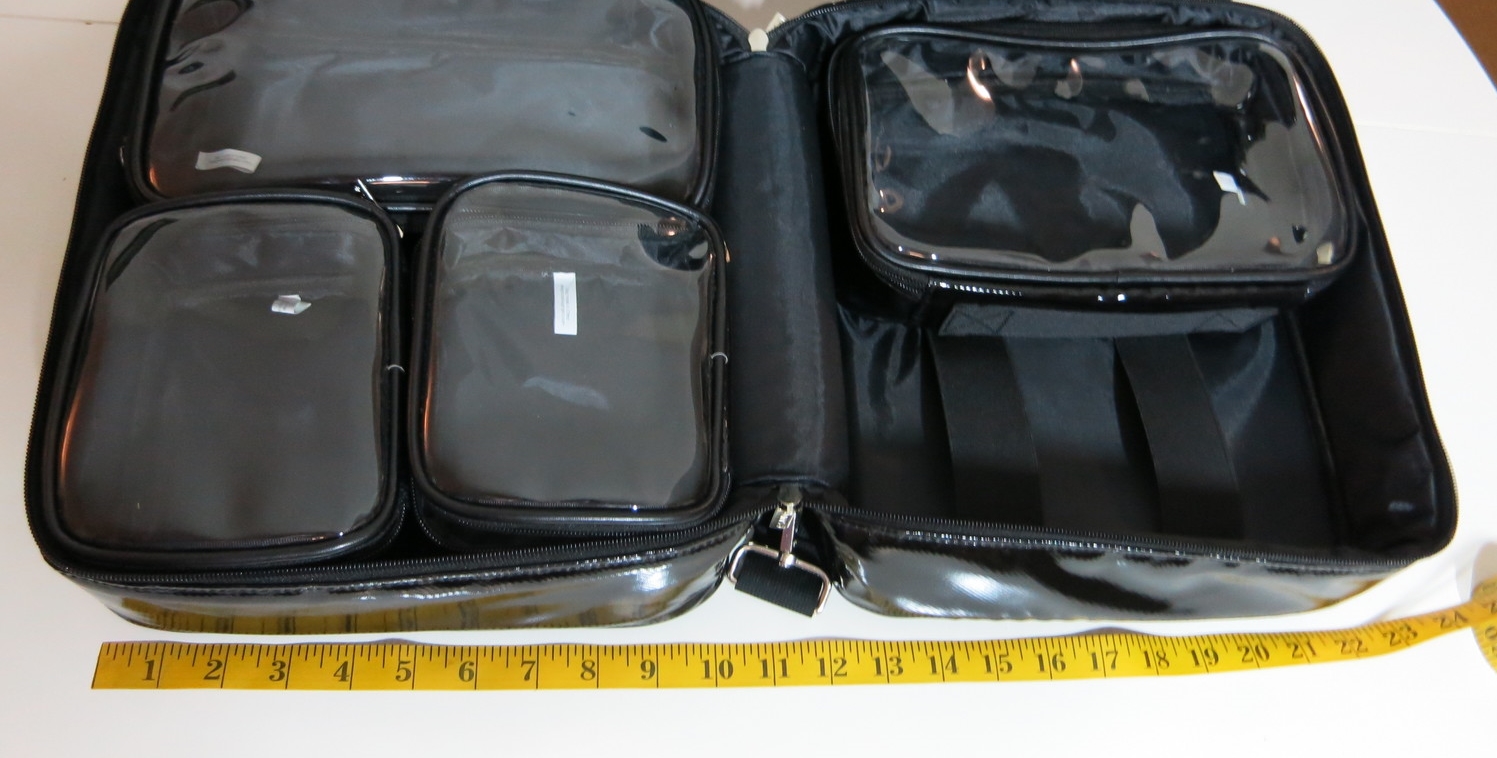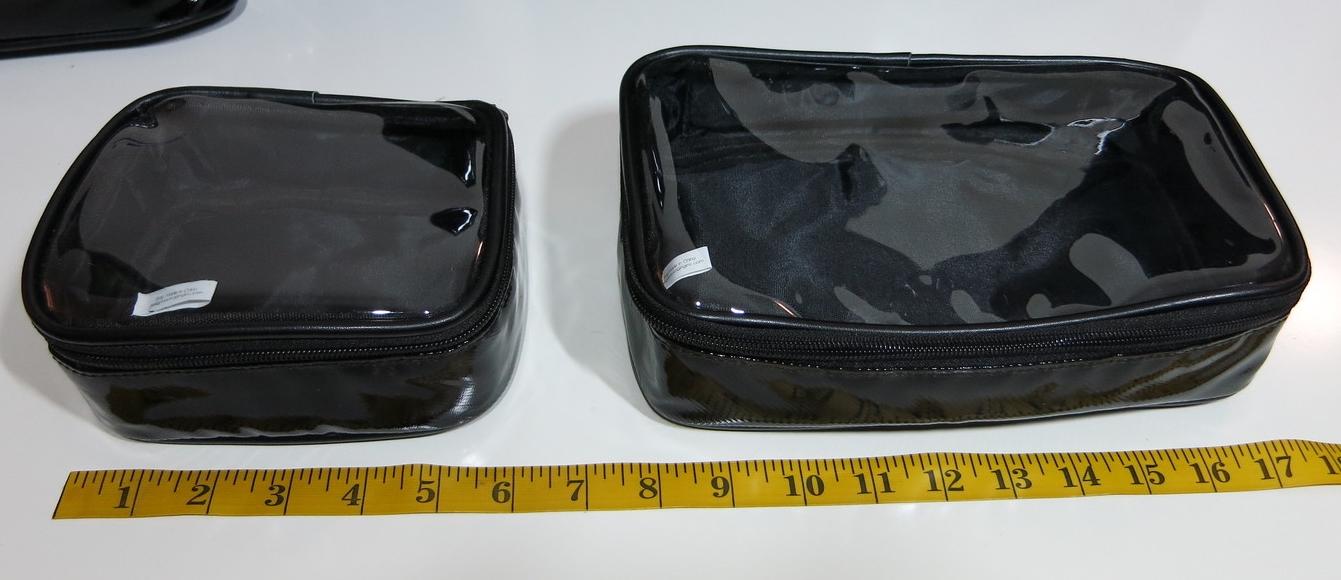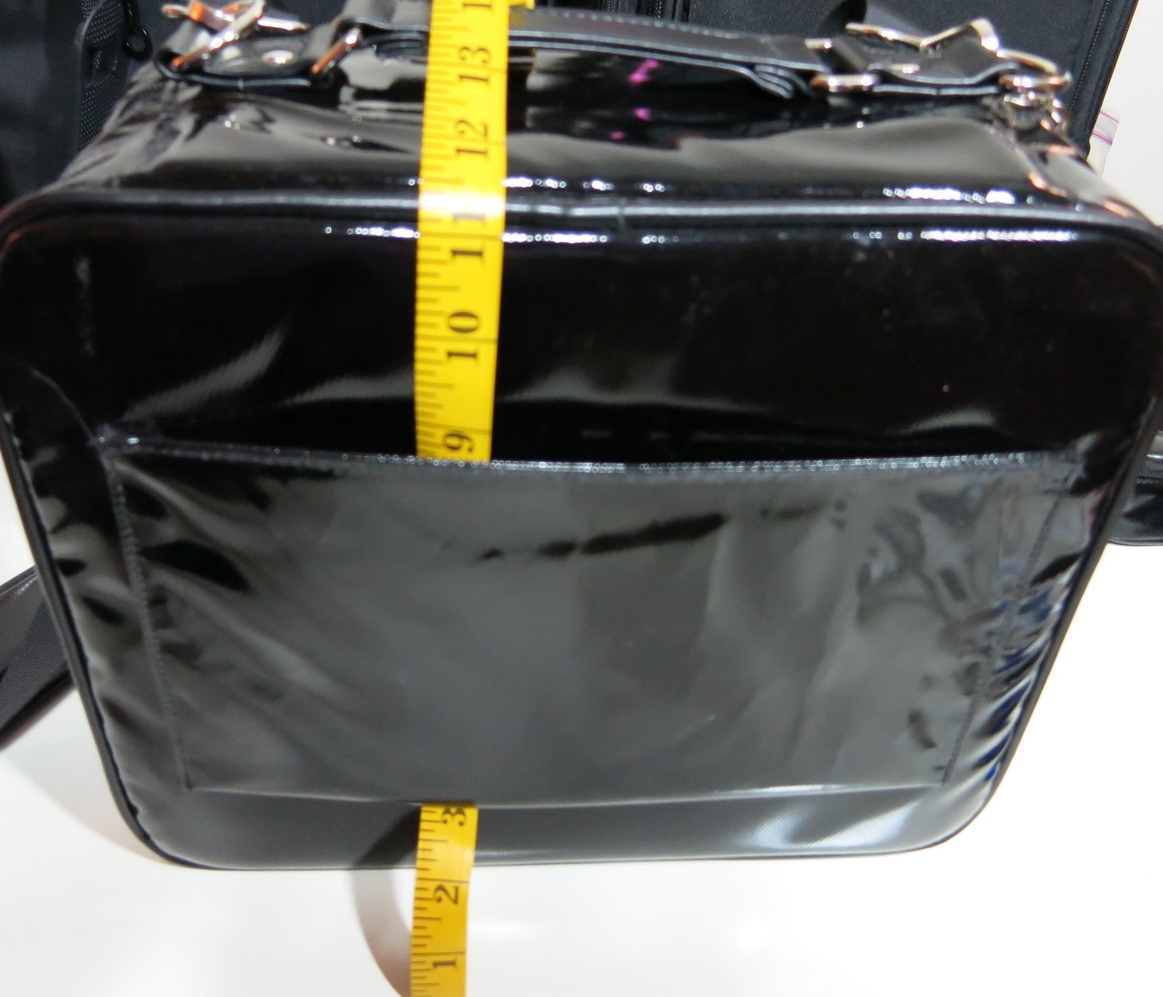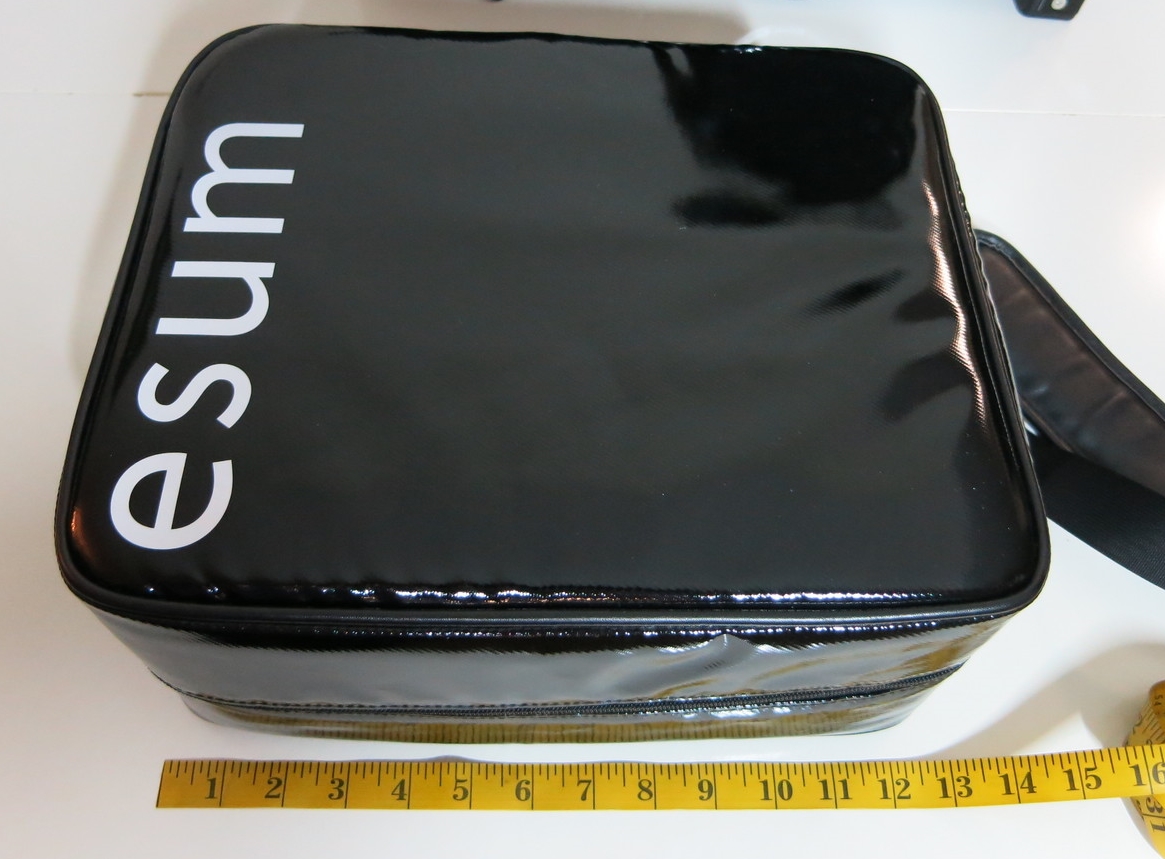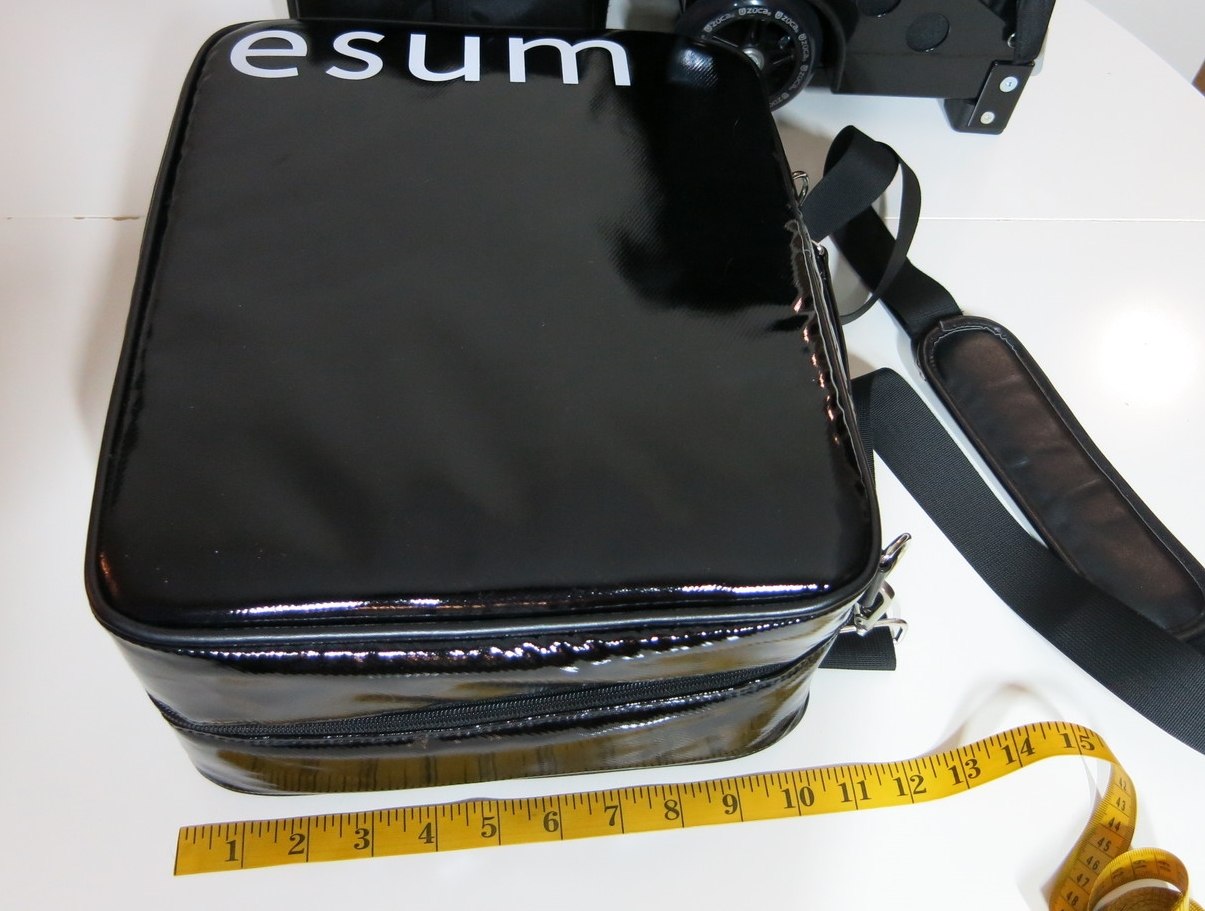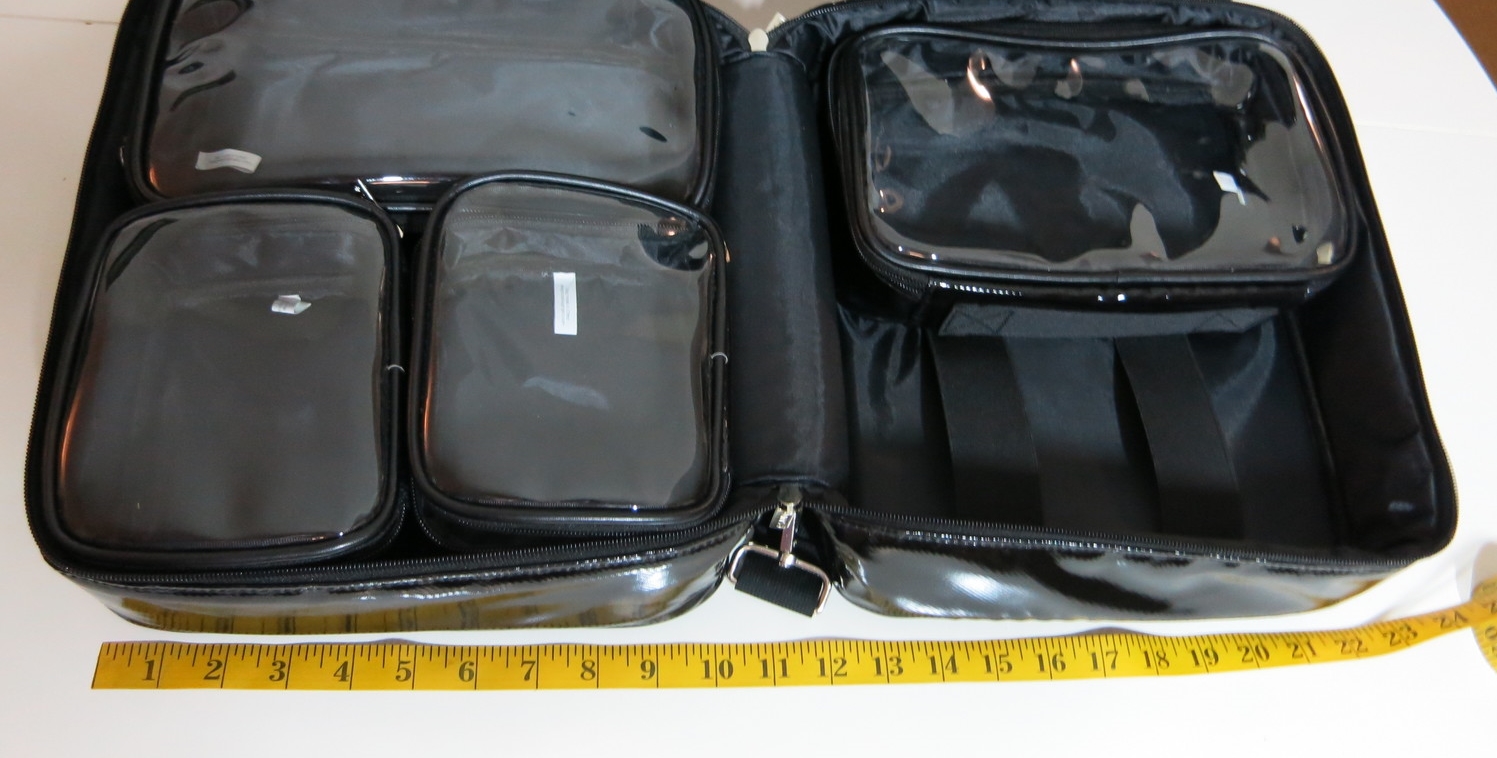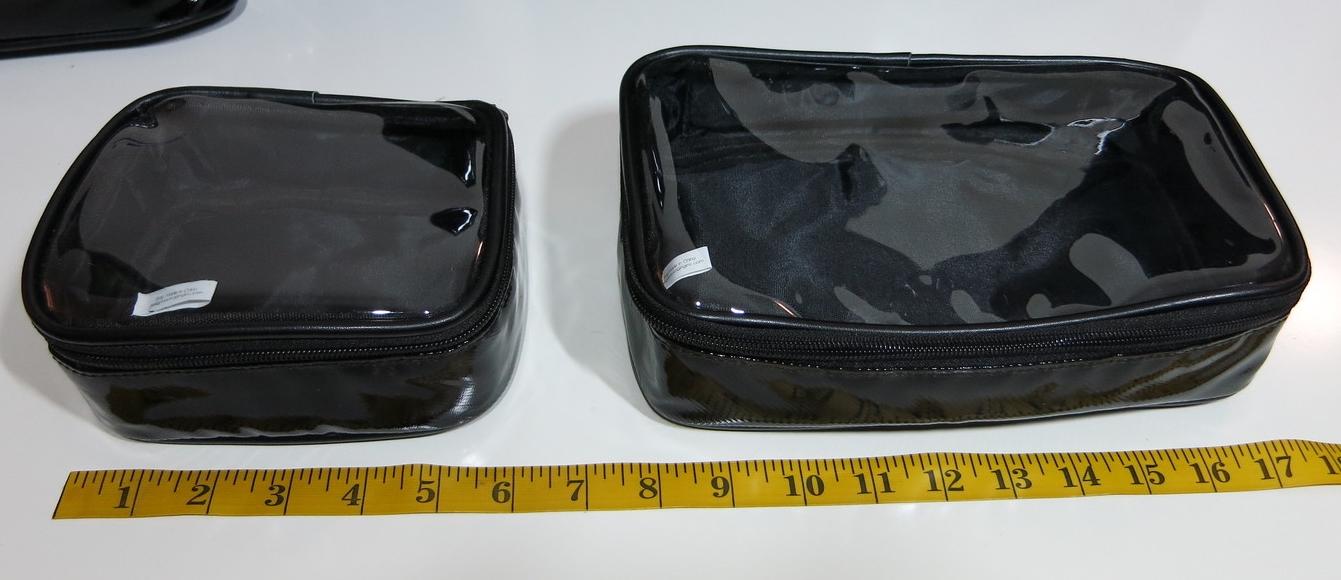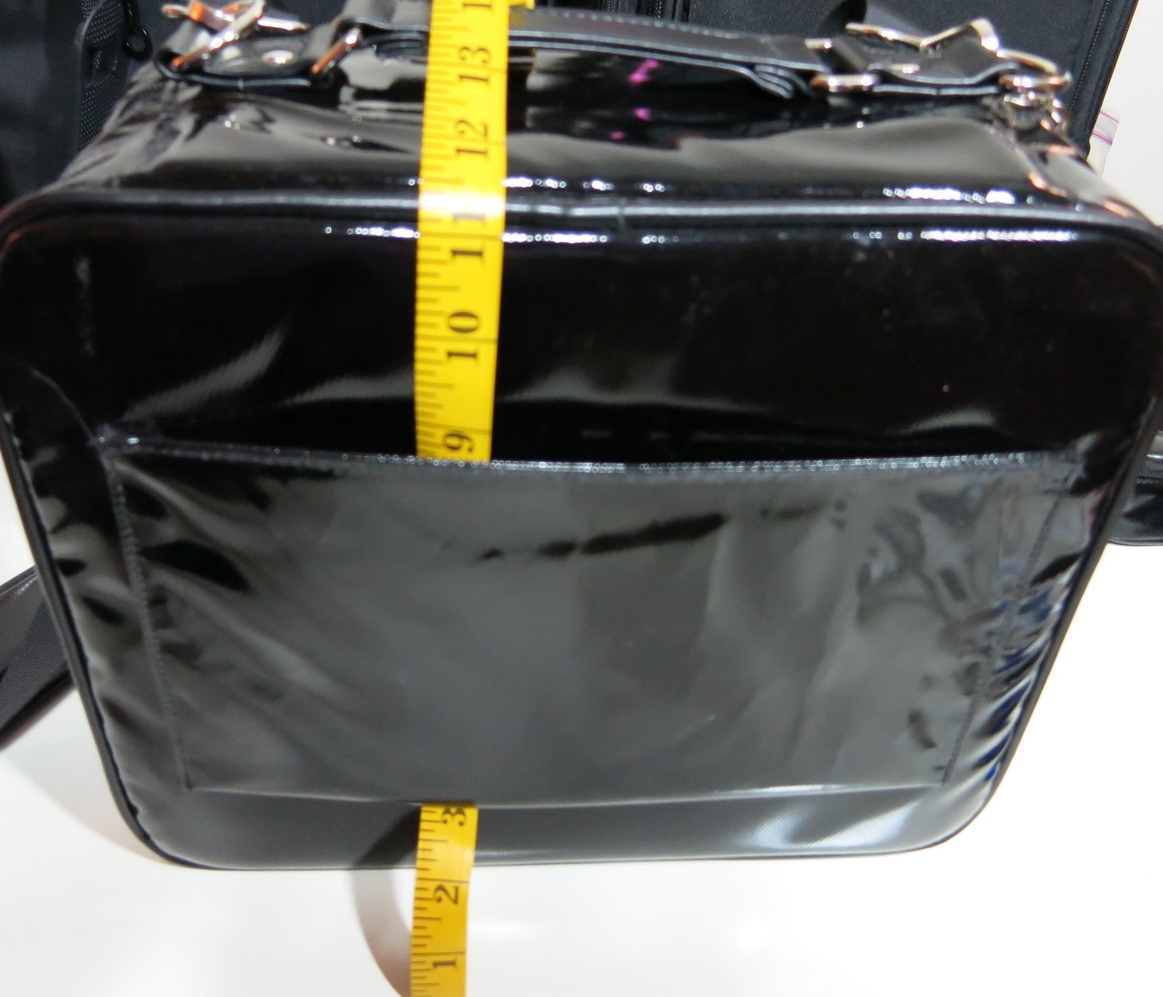 Recommended for:
beginner makeup artists
pro makeup artists (watch out! you may never want to go back to a huge kit again!)
makeup lovers
anyone who travels and cares about keeping their makeup safe and sound
The esum Pro Makeup Kit Bag is currently $140 on Muse Beauty.